Our Staff at Cascade Child & Family Center
Dr. Nathan F Osborn is a board certified psychiatrist, practicing in Bend OR. He completed medical school at the University of California, Davis.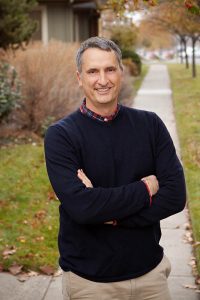 A residency in general psychiatry at the University of Arizona in Tucson and a Fellowship in Adolescent & Child Psychiatry, Children's National Health System Medical Center in Washington DC.
Prior to entering medical school, Dr. Osborn was a high school English teacher, water polo and swimming coach in Palo Alto, California. His experience as a teacher and coach is an invaluable resource in interfacing with the schools, as well as understanding the challenges faced by our students navigating the challenge of learning in today's educational environment.
"Mental health problems in children (or anyone!) never occur in isolation, they always appear in the context of other stresses.  Physical sickness, sleep and diet disruption, family illness or discord, trauma, school related difficulties, social challenges with peers, or even just normal developmental can result in serious disruptions to learning, growth, and happiness. Together, we will seek understanding, balance, and practical solutions that best return your child and family to its proper developmental course."
Dr. E Merritt Schader is a board certified child and adolescent psychiatrist who joined Cascade Child and Family Center in 2017.
Merritt was born in Klamath Falls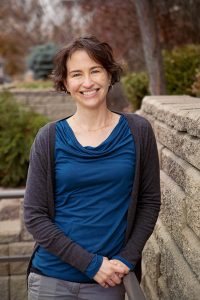 and raised on her family's alfalfa farm just south of the Oregon border. After majoring in music and piano performance at Princeton University she studied piano for two years in Vienna, Austria, followed by medical school at Stanford University, psychiatry residency at the San Mateo County Psychiatry Program, and a fellowship in Child and Adolescent Psychiatry at Stanford University. Following training she worked in community psychiatry and group practice settings in Gilroy, CA and Portland, OR prior to moving to Bend with her husband and two sons in 2016.
Jennifer Griswold, PMHNP
My name is Jenni Griswold, and I am excited to join the team at CCFC.  I am a nurse practitioner dual certified in both psychiatry and pediatrics.  My initial master's in nursing was through Massachusetts General Hospital Institute of Health Professions in Boston.  It has been my privilege over the past 23 years to take care of children and adolescents in varying stages of health and illness.  I have worked in general pediatrics and specialized in child maltreatment medicine.  In doing this work, I came to deeply understand the lasting and complex impact of trauma, childhood or otherwise, on individual and societal health and wellness.  These varying experiences have grown a passion for mental health and wellness that inspired me to leave my pediatric practice and return to Gonzaga University to become a PMHNP.  I intend to develop a practice model that allows me to work in a holistic way with children, adolescents, and families in my community to enhance access and early intervention across all areas of mental health and wellness.
I am married and have three young adult children and a giant dog.  I love all the beauty and adventure that Central Oregon has to offer including hiking, running, cycling, and cross-country skiing.  I look forward to meeting you and seeing what we can do together.
Rich Akers, PMHNP
Hi! My name is Rich Akers and I am a Psychiatric Mental Health Nurse Practitioner. I was born and raised in Wyoming, and I'm at my most peaceful when I'm surrounded by nature. After completing my nursing degree I chose to serve in the Navy reserves as a nurse. It was at that stage of my career that I saw the need for more mental health providers. I
then completed my degree at Maryville University in St. Louis, Missouri, earning high honors. I love working with patients of all ages and backgrounds to help them become their best selves. I do this using a variety of tools such as psychopharmacology and psychotherapy. I really enjoy getting to know the people I work with, and their families. The more information I can gather about a patient's daily routine gives me a good sense of how best to treat them.
My wife Blaire and I moved to Bend a couple of years ago. Blaire is from Oregon originally so we spent a lot of time coming to Oregon before making the leap. In our free time we enjoy whitewater rafting, stand-up paddleboarding, hiking, fishing, and playing with our three golden retrievers. I also enjoy playing ice hockey in the winter!